In this DIY Elly shows how many different decorations you can make with one bun Macramé cord!
There are all kinds of different macramé buttons on Pinterest, Elly has collected a number of them for you here and which she realized herself also..
10-07-2020, 12:00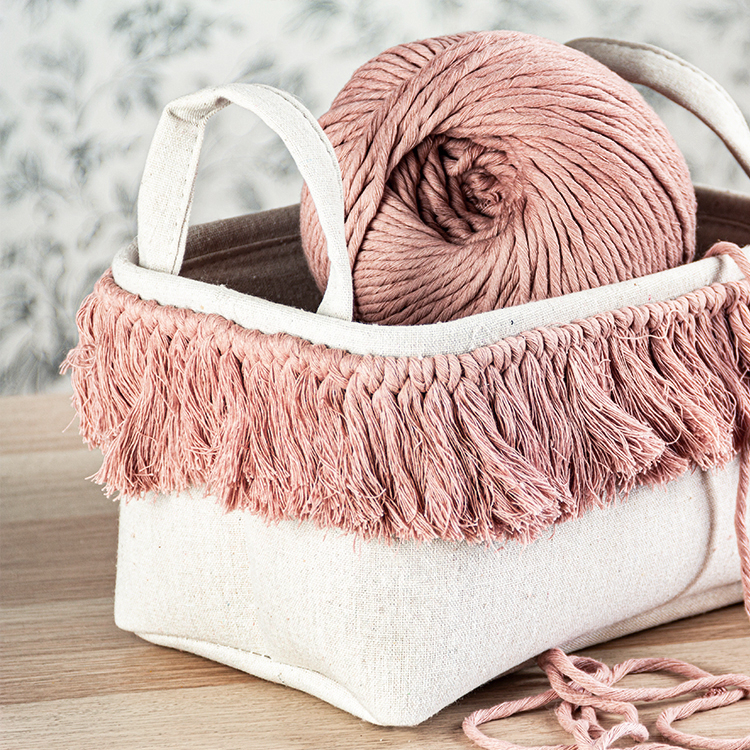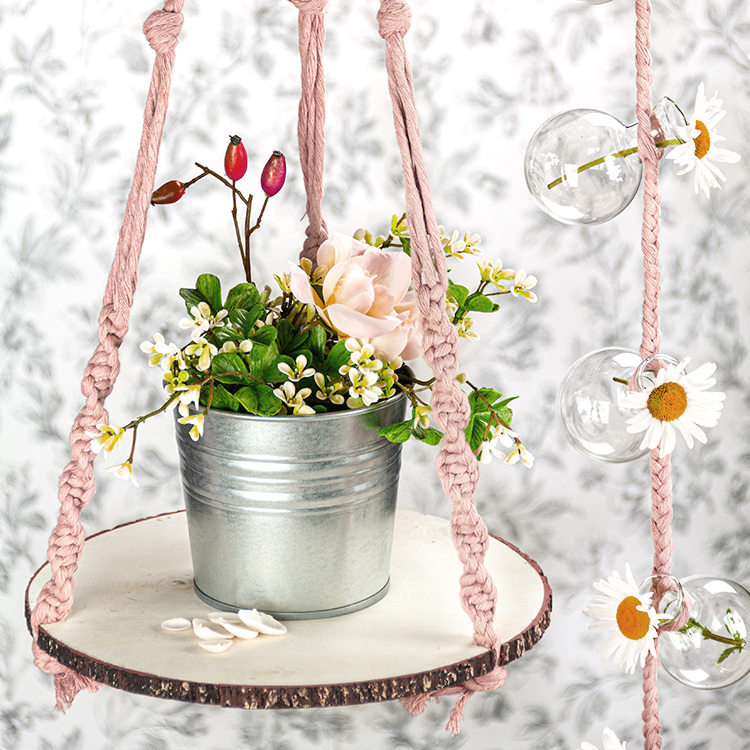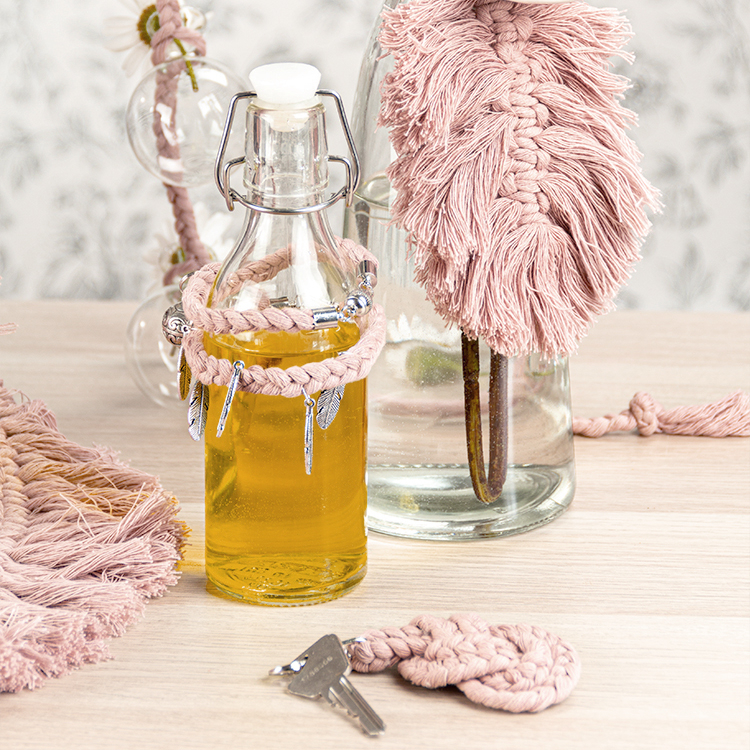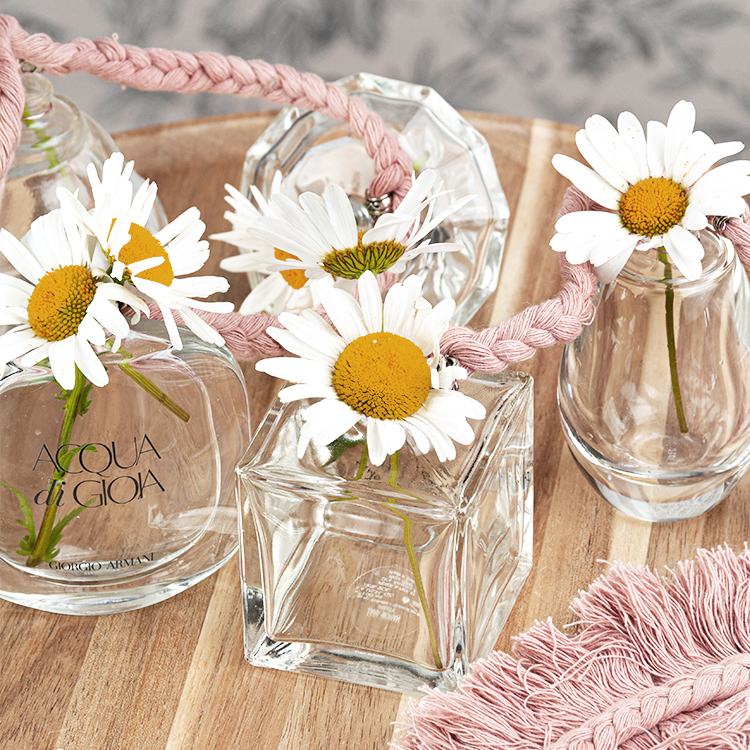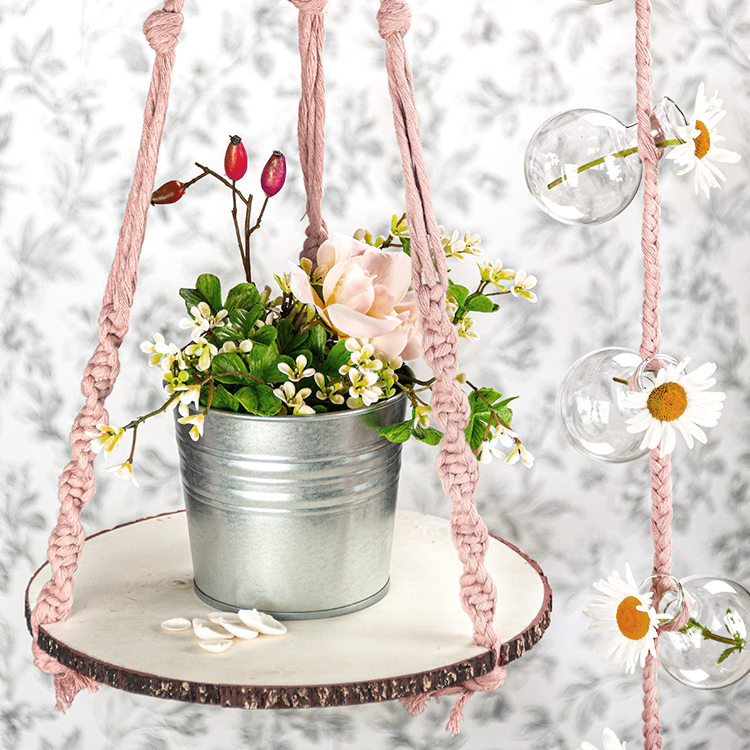 Basisknoop
De plantenhanger is geknoopt met een basisknoop, ook wel square knot genoemd.
Bloemenslinger
Deze slinger is eenvoudig gemaakt door drie touwen in elkaar te vlechten.
Tussendoor plaats je in een van de lussen een klein bloemenvaasje (of oud parfumflesje).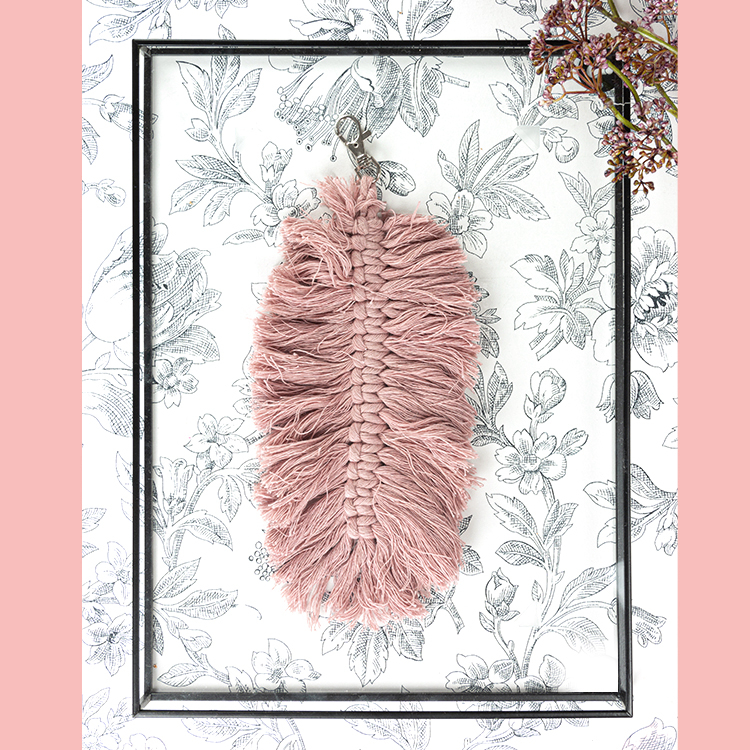 Veer
Deze veer is heel eenvoudig te maken, van bijvoorbeeld de restjes!